Design Brief 
Class project, 3 people, 3 weeks
We took on the perspective of the design team that was hired by scientists to find a compelling way for their research to make a direct impact on the future of biodiversity in Central America. The goal of this project is to create a dashboard about biodiversity, so
information can be understood by key stakeholders at a glance and be monitored with minimal attention. 
Narrative Crafting  
Who are the main users? What are their goals? 
We started by drafting different stakeholders and elements in the system. 

LOW-FIDELITY ITERATIONS
Explore different design ideas 
We structured our process to allow for a rapid generation of several exploratory sketches. We did this in a work session format where we individually generated a new visualization within a timebox and shared with the team afterward. The goal was to generate a breadth of ideas and continue individual iterations of ideas that could naturally incorporate ideas that other team members explored.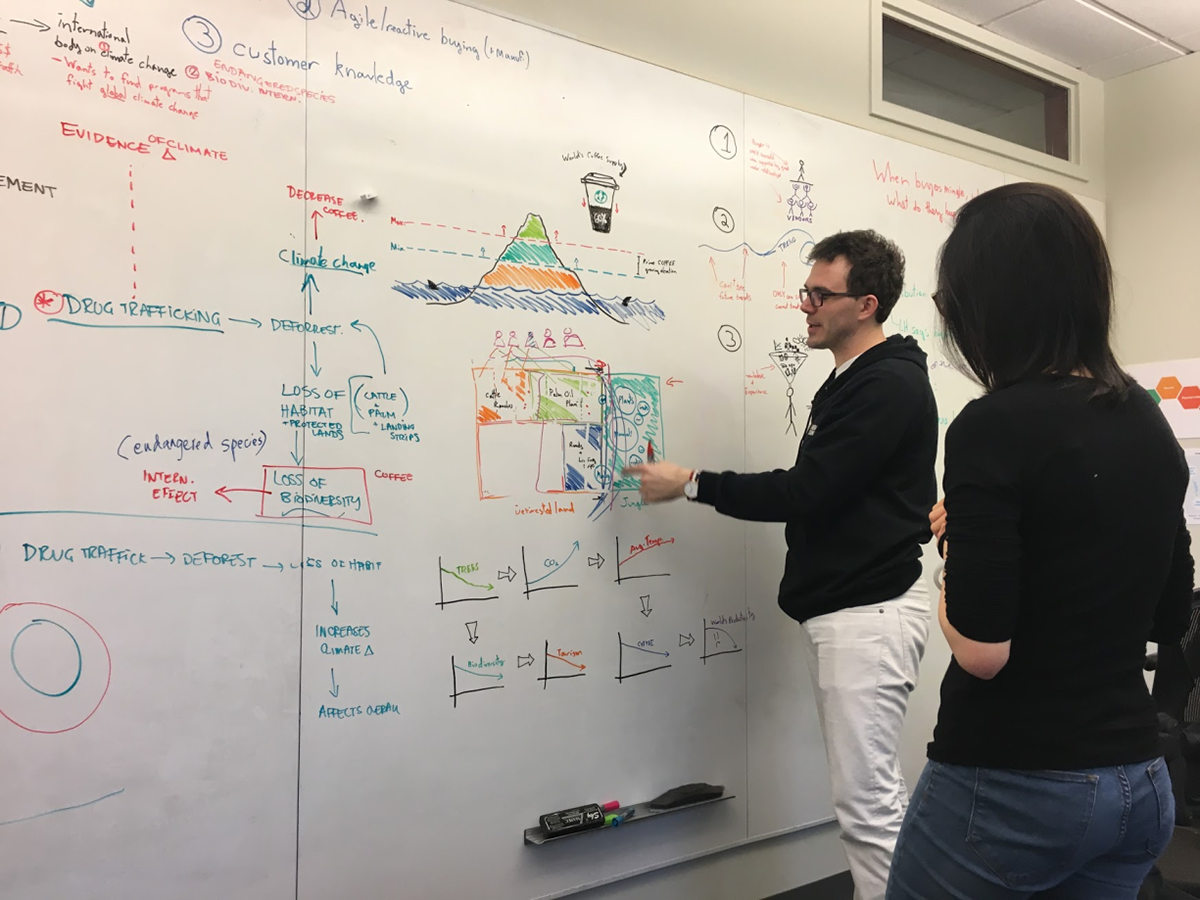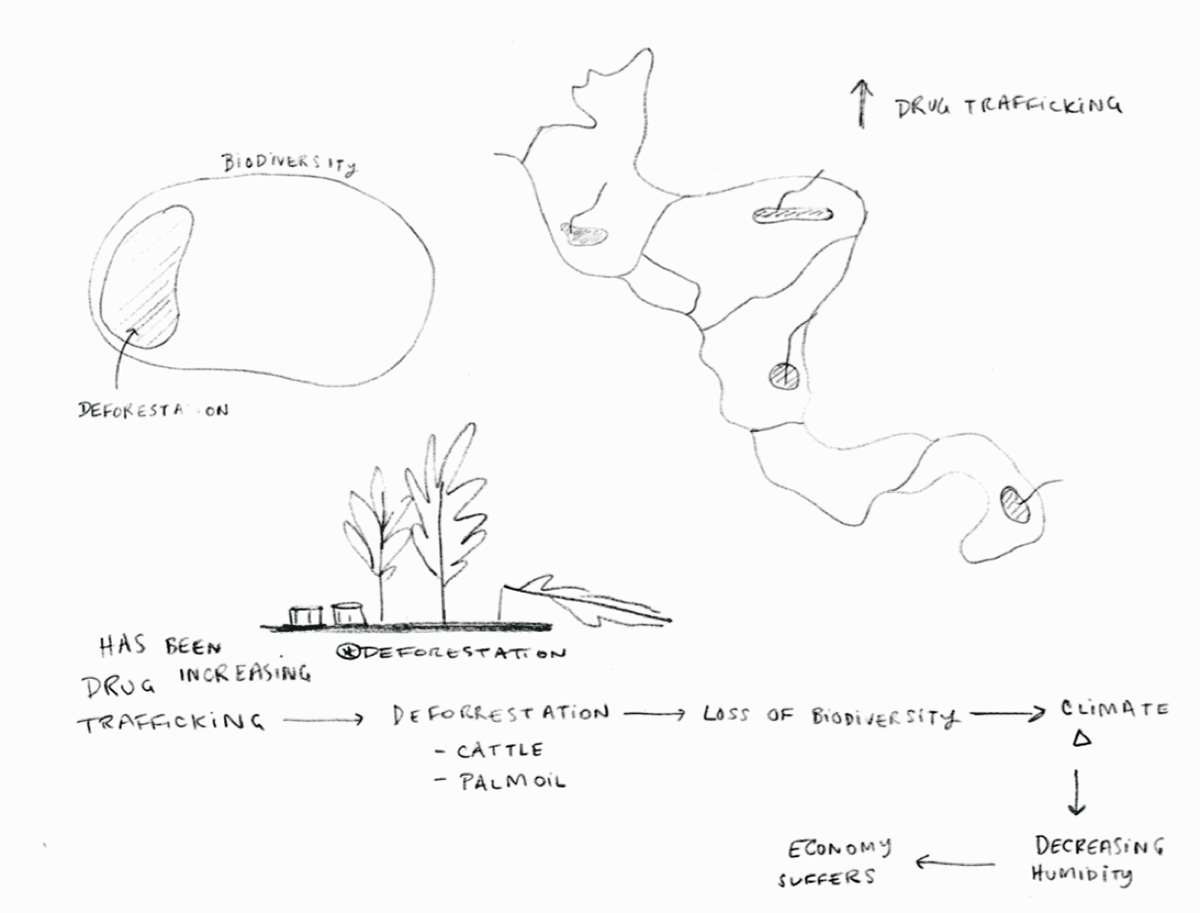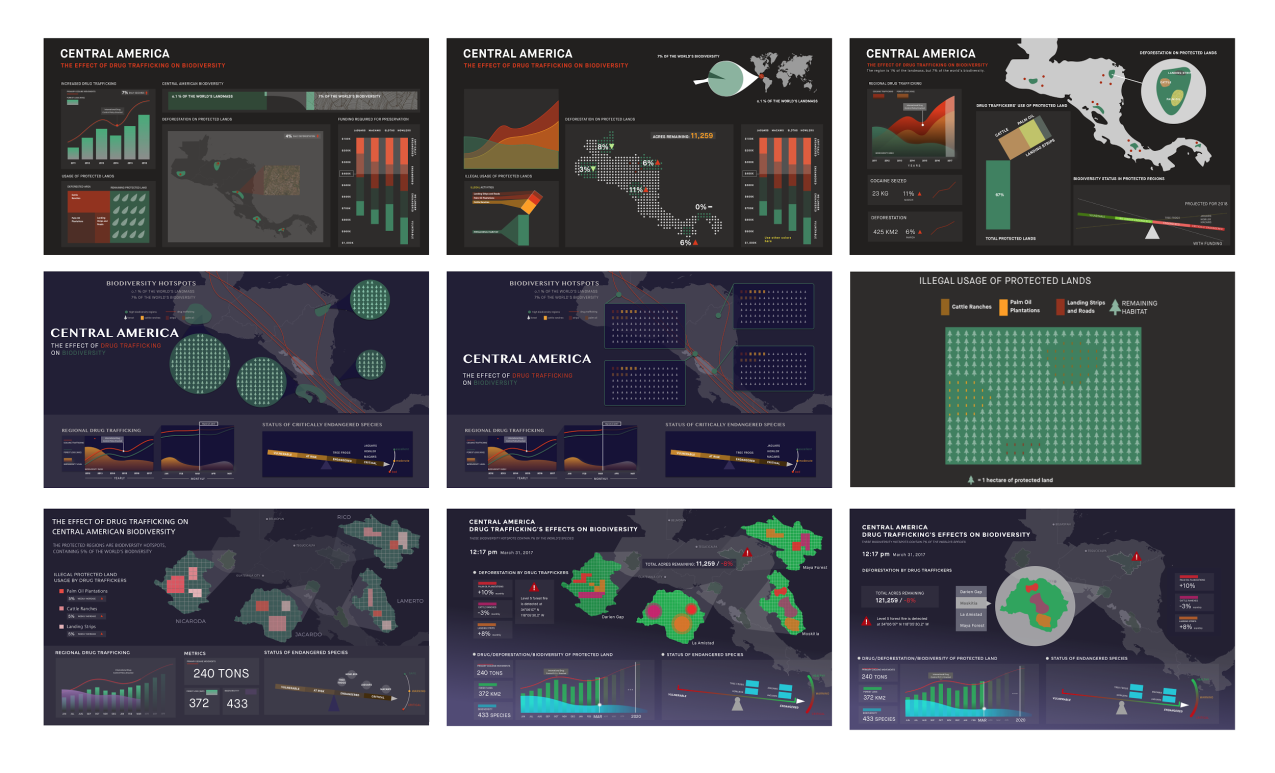 FINAL DESIGN w/ ANIMATIONS